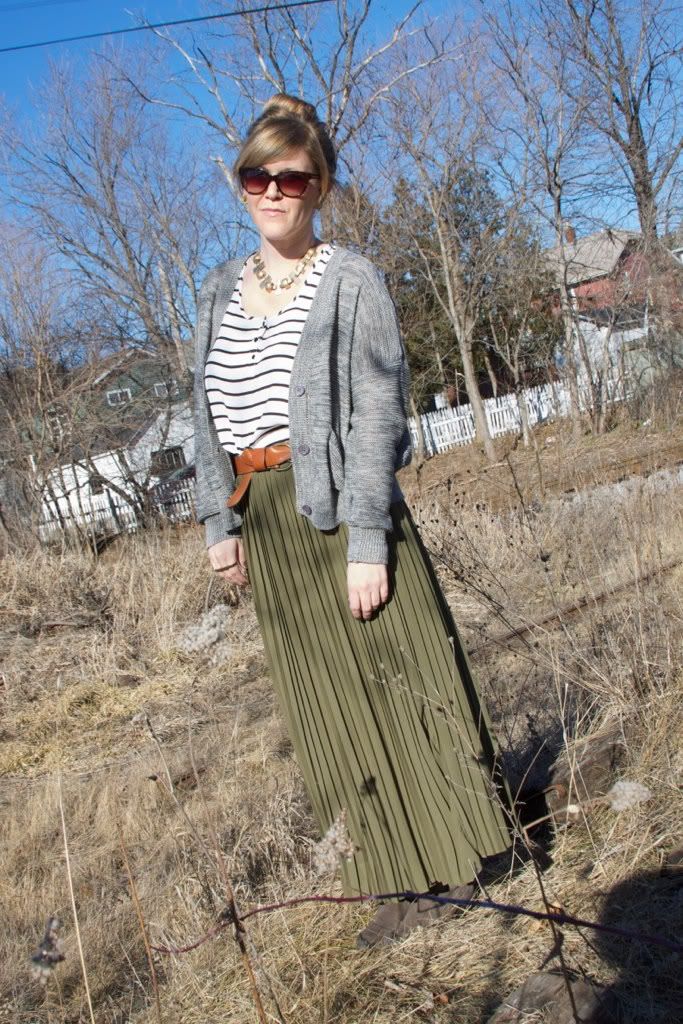 55 degrees in January.  What???  This winter has been certifiably crazy with regards to weather.  We have had no snow in Madison, other than a small dusting back in mid-December, the lakes are thawed, and I am back to wearing my spring jacket (or no jacket at all).  Crrraaazzzyy.  I am not complaining, but it is just downright weird.  I got to frolic in the warm weather taking these photos, which certainly was a treat.  I am obsessed with this new pleated skirt I recently bought.  I wore it last week, dressed up, for a job interview (results TBD), but decided to dress it down here per my usual casual attire.  I did add a statement necklace to keep it from looking too boring… which I think did the trick.  Oh, and did you notice my painted nails?  My mom was here for the last couple of days so we treated ourselves to a mani/pedi.  She got her toes done for her exodus to her home in Arizona for the winter, while I opted for my nails since NO ONE is going to see my feet for at least five months!  Also, as you recall, painting my nails was one of my New Year's fashion resolutions, so score one for me for following through!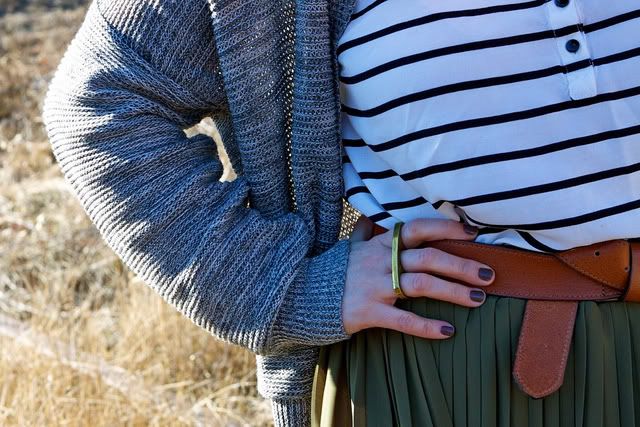 ruche pleated skirt / h&m striped tank / forever21 cardigan / ash booties / madewell belt / urban outfitters ring / jewelmint necklace / marc by marc jacobs sunnies
Photos by Stephanie Ricketts
Follow The Style Project on Facebook, Twitter, and Bloglovin'!